Home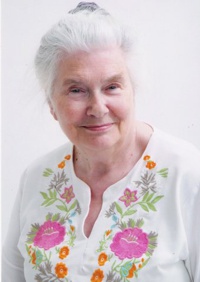 VERONICA HELEY started in crime…
…and has now happily returned to it with not one but two series of gentle detective stories.
My Books
"Ordinary women faced with extraordinary situations."
Ellie Quicke Mysteries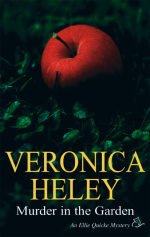 The Ellie Quicke Mysteries reached number seventeen, and was published in the spring of 2011. This was Murder In Style, in which Ellie investigates the death of the owner of a fashion boutique.
Abbot Agency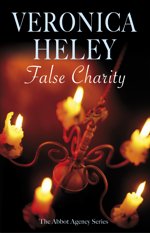 Meanwhile the new series called The Abbot Agency is going well. Widowed Bea Abbot runs a domestic agency which does not, repeat not, deal with murder…but occasionally finds itself doing just that. The eleventh story, False Fire, came out in December 2016.
Newsletter
I send out an email newsletter giving the latest on what's happening with my books and talks. If you would like to have it sent to you, please click here to subscribe your email address.
Old newsletters are available here: blog.veronicaheley.com
An audio version of many newsletters, read by Veronica, from 2011-2014 is available on Soundcloud here.
Other Books and Series
If I've counted correctly, False Report was my 68th book to be published, though they haven't all been gentle crime. Along the way I've written a quartet of contemporary romance/suspense stories in the Eden Hall series, some historical fiction and many books with a Christian background for children of all ages… including Stories of Everyday Saints, which has proved a useful resource book for people working with children. Some copies of these are still available through Amazon or Abe Books. I also write a short story for the Methodist Recorder now and then. The early Ellie Quicke stories are now being reissued by Ostara, and audiobooks are also available of the books in the detective series. And soon all the crime books will be available for downloading.
Myself
I enjoy giving talks and workshops about writing, and served time on the committee of the Association of Christian Writers. I attend Pitshanger Methodist Church, run their bookstall and am a member of their prayer group. I've been married to a probation officer for forty something years, and we have one married, musician daughter.
For fun I read anything and everything. I've been a member of a book reading club for forty years. I enjoy meeting friends for coffee, I garden, I play patience with real cards…and think about stories I haven't yet had time to write.
Read My Books
Read the first page of 'False Diamond' from the Abbot Agency Series.
Read the first page of 'Murder In Time' from the Ellie Quicke Series.
Free Bookmarks
I've had some rather nice bookmarks printed up with my photo on, and I wondered if anyone would like a signed one? If so, would you send a stamped, addressed C5 or DL envelope, not to me, but to the following address:
Veronica Heley Bookmarks,
20 Riverside Court
BIDEFORD
EX39 2RZ
England
Only one bookmark per envelope. Correct return postage or the request falls into the 'Cannot Collect from the Post Office category'. Wrong size envelope, ditto. For the information of those of us who still think in inches and not centimetres, a C5 envelope is the one in which you put an A4 sheet folded in half, and measures 9"x 6" or 22.9×16.2 cm. A DL is the one in which you put a three-times-folded A4 sheet, and measures 8"x4" or 11x22cm.